Bob was sitting on the footstool while I sat in my rocker glider.  Our heads were nearly touching as we tried to get the 1/4 inch splinter out of the second joint of my pointer finger–right hand, of course.  I looked up and smiled.  Actually chuckled a little.  There we sat, both wearing cheapo low prescription reading glasses purchased at local stores, struggling to focus.  This coupled with the gray/silver strands hit me like a box of rocks.  We are doing it, what we committed to do, aging together, "Til death do us do part."
It was difficult to see bifocals in my future when I was 20.  These days, there are moments when it's hard to see anything clearly 🙂 .  But then some things come into sharp focus.  Things one would never expect.  As mentioned in a prior post, I've been revisiting past journals to glean promises from the LORD.  Of course I'm reliving a lot of memories along the way…and not all of them pleasant.  Since hindsight is 20/20, pleasant or no, the past is a real eye opener.  When I sit and reflect on how many times God has saved me from so many worse things, I am blown away.  I am especially wowed by His keeping me where relationships with the opposite sex are concerned.
There was the couple of steadies in high school (one which would eventually become an engagement after high school and then broken); the wanna-be engagement (not so much on my part but his); and the random friendships with the opposite sex that never went beyond friendship and some innocent flirting (on both parts).  Finally came the day when I'd had enough.  I knelt beside my bed and prayed.
"LORD, I'm tired.  I don't want to do this anymore.  You tell me, is it Your will that I marry?  Or am I to remain single for the rest of my life?  Just tell me and we'll go from here."
He turned me to Ruth 1:9 which says in part,
"The LORD grant that you may find rest, each in the house of her husband…"
in the house of her husband...That being said, peace encompassed me.  It was the will of God that I marry.  When and to whom really didn't matter anymore.  My Creator Father answered me.  From that moment I knew He was in this thing with me.  I settled in.
It drove my parents and my brother nuts.  They all insisted that I "get out" but the good Book says in Proverbs 18 that he who finds a wife finds a good thing so I sat around waiting to be found.  You might think this is crazy.  But I had also read that it's much better to concentrate on being the "right one" rather than finding the "right one" so that's what I did.  I sat around concentrating and waiting.  Heh, heh.
One evening a friend of my brother's came to our house.  I remember very few details (haven't gotten there in my journals yet), but what I do remember is my brother literally carrying me, stocking feet and all, out to the guy's car to meet him.  Mark stood me up outside the car door.  It was one of the most awkward moments of my entire life.  The guy's name was Bob.  The rest is history…except for the history we're currently making.
All those years ago, Bob told me he loved me before he ever dared kiss me and that came months after our first date.  I was not blind to the desire written all over his face, but he never offered his lips before he offered his heart…and even after that he waited for me…and waited for six l o n g years.  Talk about self-control!
There were differences in our faith.  He insisted  he would not leave his church and I insisted I would not back pedal in my relationship with the LORD and go to his church.  Religious bondage was not on my list of things to do with any potential mate.  So why was I dating him anyway?  The Bible says not to be unequally yoked together with unbelievers (2 Corinthians 6:14).  Sure, Bob went to church but he didn't know Jesus.  What was I doing with Bob?  To be of a truth, I don't know.  It's just that out of the guys I'd dated or befriended over the years he possessed a quality that the others did not: he loved me for me.  He saw past my pretty face and loved me.  God dropped that love inside of his heart for me.  Husbands are commanded to love their wives (Ephesians 5:25; Colossians 3:19) but I don't know that Bob ever needed that command.  It was a gift from God and I consider it a personal gift for me.
Back to my original question: Why was I with Bob?  Beside his many qualities, and the potential that I saw, he was teachable.  I remember him telling me one day that he thought it was okay to have sex with someone as long as you loved them.
"Oh," I said, "is that right?"
Sold on the wisdom of the world, he said, "Yeah."
What he failed to figure in with all of his worldly wisdom is that he was not dealing with a woman of secular standards but heavenly ones.
"Oh," I said, "so then I guess it's okay if I loved 4 other people before you."
"No!"  He blurted then paused.  "Since you put it that way…."
He learned.  Logic won the day that day.  As did love.
When I think about great loves, (aside from God's love for us), I think about Mary and Joseph.  There was no logic involved there, only faith and a lot of love.  Joseph knew that Baby was not his.  Legally, because they were in all ways married except for the consummation, he could have had her stoned for committing adultery.  I bet if that were an option for today there'd be a lot of piles of rocks lying all over the place.  But Joseph was a righteous man.  I believe he loved Mary and it was due to this tenderness toward her that he contemplated quietly divorcing her without stating a specific cause.  He did not wish to humiliate her.  He did not wish to cause her harm.  Still, he dealt with the pain and the injustice of it all.  Can you see him turning on his bed, a restless sleep coming and going?  This was Joseph's gut-wrenching heartache.
And what of Mary?  She was the one that wiped the smile off of Joseph's face.  Imagine how being the source of his pain made her feel.  Not to mention her very life was in his hands.  Imagine the fear and the uncertainty.  Her plans for a beautiful ceremony and festivities were destroyed.  Babies conceived out of wedlock brought shame to the parents, not celebration.  Her expectations prior to the angel's visit were forever altered.  Imagine how crushed she might have felt.  So much for being "highly favored".  The neat little future she anticipated was smashed to smithereens.
Mary and Joseph shared a common thread: their love for God.  When He spoke to them they yielded themselves wholly to Him and His will.  They knew the gossips would eat them for lunch and have them for leftovers too, but they continued on.  Joseph heeded the message of the LORD given through an angel.  He took Mary to his home as his wife and did not have sex with her as instructed until after Jesus was born and her time of purification was passed.  And Bob thought 6 years was a long time–at least we weren't waiting under the same roof!
Seriously, have you considered the strength of the enduring love that Mary and Joseph had for God and for each other?  Despite what everything appeared to be, they trusted God and lived in faith, believing that He would see them through.  There is no other explanation as to how they were sustained during such a time as theirs.
Join me today to take in the beauty of the simple faith and great love shared between God, Mary, Joseph…and all of us.  Then carefully weigh these questions: What is our love story?  Is God telling us something?  Are we listening?  Is God asking something of us?  Are we willing to say yes?
It is my joy to share with you one of my favorite Christmas carols and, in my opinion, one of the best light shows I've ever seen.  May you find as much pleasure in this as my family has over the years.
It is my sincere desire that you all have a very Merry and Miraculous Christmas.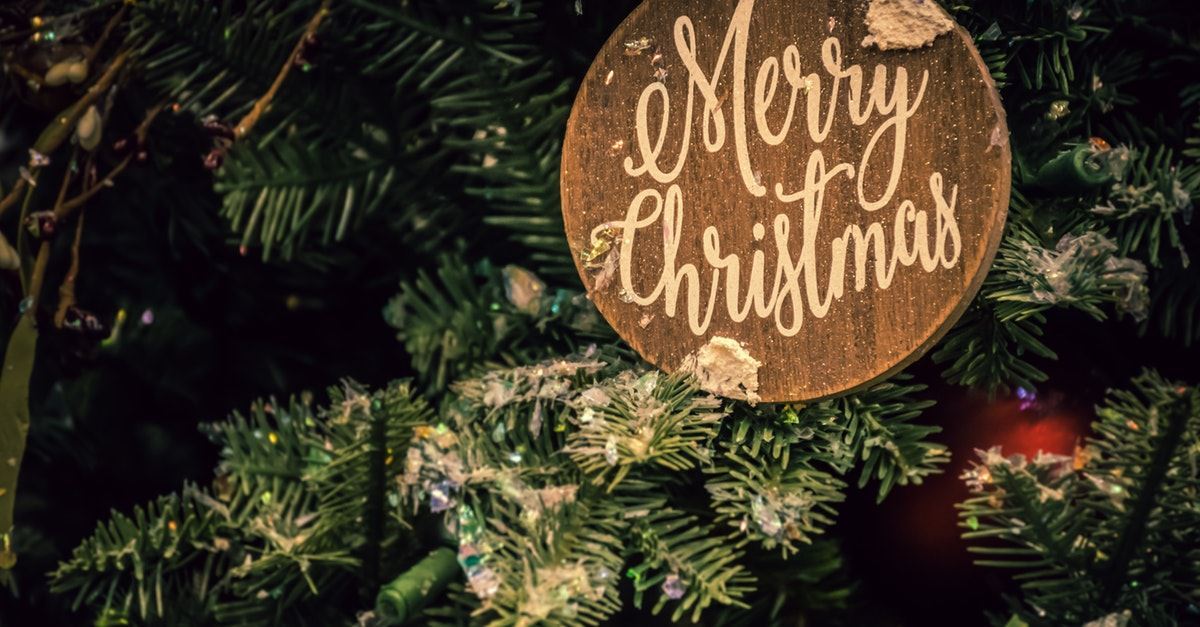 God Bless You.